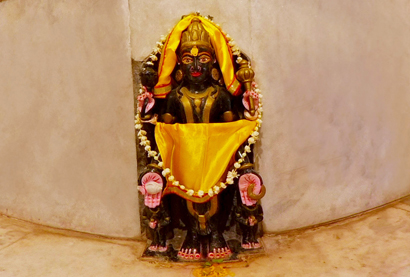 According to a story in Kashi Khand, Lord Vishnu is present in 18 forms in Kashi, Prayag Madhav is one among those. It is believed that on worshipping Prayag Madhav all the sins of the devotees are cleansed. According to the beliefs, after taking a holy dip in Prayag Teerth, devotees are blessed with adequate wealth, grain, happiness and attain salvation. At present, Prayag Teerth is a part of Dashashwamedh.
Best Time for Puja
The temple remains opens for worship from 05.00 A.M. to 12.00 Noon and from 04.00P.M to 09.30 P.M. Timings may be flexible. Aarties are performed in the morning and evening.
Location of the Temple
Prayag Madhav temple is located at H.No.D.17/111, in the premises of Ram Mandir at Dasaswamedh Ghat. Some people also call it Dharani Varaha. Local transport is available for the convenience of devotees.