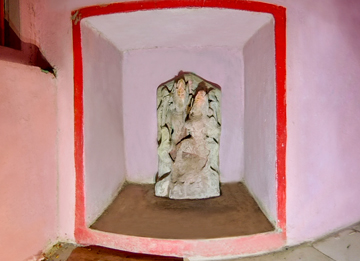 According to 61st Chapter of Kashi Khand, Lord Vishnu is present in 18 forms in Kashi, Gopi Govind is one of them. Lord Vishnu is present in the form of Gopi Govind at Gopi Govind tirtha. According to beliefs, those who worship Gopi Govind always receive the blessings of Lord Vishnu and they are beyond any Maya.
In the month of Magha (January-February), large number of devotees visit this ghat and temple for sacred bath and worshipping the deity.
Best Time for Puja
The temple is open from 07.00 A.M. to 10.00 P.M. Aarties are held in the morning.
Location of the Temple
Gopi Govind temple is located at H.No.K.4/24, Lal Ghat near Birla Sanskrit Vidhyalaya, Birla House. Local transport is available for the convenience of devotees.