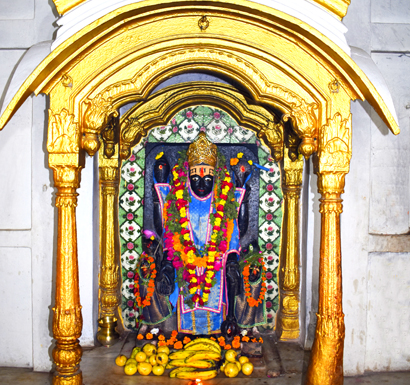 According to 61st Chapter of Kashi Khand, When Lord Vishnu evicted King Divodasa from his Kingdom he established himself in the form of Adi Keshav at Padodak teerth.
Adi means "Origin" and the word Keshav is a form of Lord Vishnu. This temple is one among the ancient temples of Kashi. It is considered as one of the oldest temples in Varanasi and is probably considered the first temple of Lord Vishnu in Kashi. The architecture of this temple is the most attractive one and is different from the temples constructed in Indian Style. In this temple Adi Keshav – Sangameshwar Linga is also established which is a four faced Linga which is believed to be established by Adi Keshav. According to the beliefs, devotees who worship the Adi Keshav form of Lord Vishnu gets rid of all their sorrows and flourishes success & happiness in life.
Types of Puja
Temple is open for worship from 06.00 a.m. to 12.00 Noon and from 04.00 p.m. to 10.00 p.m. to offer prayers. The timings are flexible.
Location of the Temple
Adi Keshav temple is located at H.No. A-37/51, Adi Keshav Ghat. Local transport is available for the convenience of devotees.