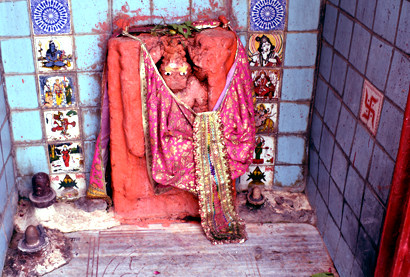 According to a story in Kashi Khand, Lord Vishnu is present in 18 forms in Kashi, Vitank Narsimha is one among those.
Types of Puja
The place of worship remains open throughout the day.
Location of the Temple
Vitank Narsimha temple is located just outside the eastern door of Kedareshwar temple at H.No.B.6/102. This door faces the river Ganga. The idol of Vitank Narsimha is located at the steps of Kedar Ghat, on left side. Kedareshwar Temple, Kedar Ghat is a famous place Local transport is available for the convenience of devotees.