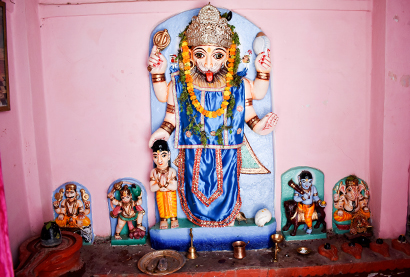 According to a story mentioned in Kashi Khand, Lord Vishnu is located near Atyugra Narasimha in the form of Kolahala Narsimha in Kashi. School of vedas is also located in the temple premises to provide Vedas education to the students.
Best Time for Puja
Temple remains open for worship from 04.00 A.M. to 11.00 A.M. and from 05.00 P.M. to 09.30 P.M. Aarties are held in morning and evening.
Location of the Temple
Kolahala Narsimha temple is located at H.No.Ck.8/181 above Siddhi Vinayak, inside Narsimha Math. Local transport is available for the convenience of devotees.