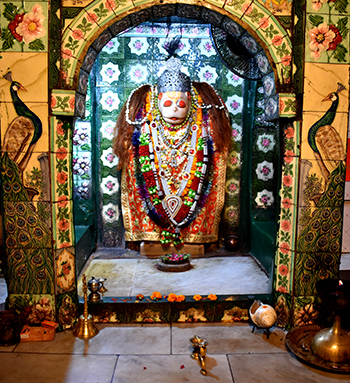 According to a saga described in Kashi Khand, Lord Vishnu is present in Kashi in 18 forms; Atyugra Narsimha is one of them. In the western part of Kamleshwar Shiva, Lord Vishnu is established in the form of Atyugra Narsimha. The word Atyugra is originated from two words i.e., Ati and Ugra, which define the infinite power of Lord Vishnu. It is believed that even a great furious sin can be removed by worshiping Lord Atyugra Narsimha.
Best Time for Puja
Temple remains open for worship from 06.00 A.M. to 10.00 A.M. and from 04.00 P.M. to 10.00 P.M.
Location of the Temple
Atyugra Narsimha temple is located at H.No.Ck.8/21, Gomath in Varanasi. Local transport is available for the convenience of devotees.