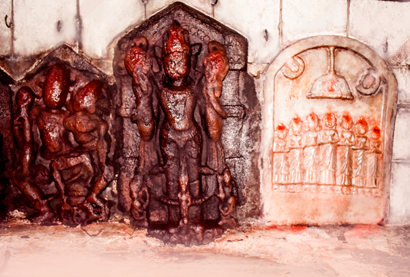 According to 61 Chapters of Kashi hand, a devotee who worships Narada Keshav after bathing in Narada Tirtha receives the blessings of Lord Vishnu along with immense knowledge and Brahma Vidya. According to the Puranas, Lord Vishnu is present in the form of Narada Keshav at Narad Tirths. Earlier, Narad Ghat was known as Kuwaighat. In the middle of the nineteenth century, Nardeshwar (Shiva) temple was established on this Ghat. Since then, this Ghat has been known as Narad Ghat.
Types of Puja
Temple remains open for worship throughout the day.
Location of the Temple
Narad Keshav temple is located at H.No.A-10/80 Prahlad Ghat, inside Shitla Mandir opp. Local transport is available for the convenience of devotees.