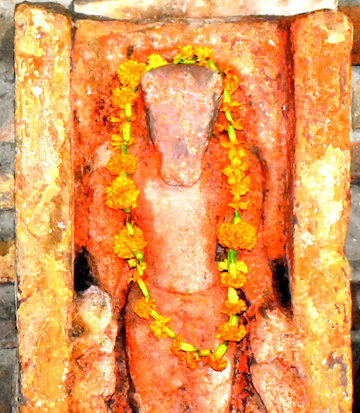 According to Mythology in the Varah Purana when Padma Kalpa got over, earth faced great devastation (Maha Pralaya) due to which the entire earth was submerged. Then, Lord Varah (Shukar form of Lord Narayan) lifted the earth on his molar like a piece of mud and saved the earth with the infinite water.
According to 61st Chapters of Kashi Khand, Lord Vishnu can be worshipped in the form of Yagya Varaha in Kashi at Yagya Varaha Teerth. It is believed that by worshipping Yagya Varaha devotees will get benefits equivalent to performing a Yagya. Though Yagya Varah Tirth is no longer present but the idol of Lord Yagya Varah is worshiped in Hanuman temple on Mir Ghat.
Best Time for Puja
The temple is open from 06.00 A.M. to 12:00 P.M. and 4:00 P.M. to 9.00 P.M. Aarties are performed at 07.00 P.M.
Location of the Temple
Yagya Varaha temple is located at H.No.A.11/30, near Swarleeneshwar. Yagya Varaha idol can be worshipped at Hanuman temple at Mir Ghat. Local transport is available for the convenience of devotees.
Alternatively, visitors can have a boat ride upto Mir Ghat and climb the steps to the Hanuman Mandir.