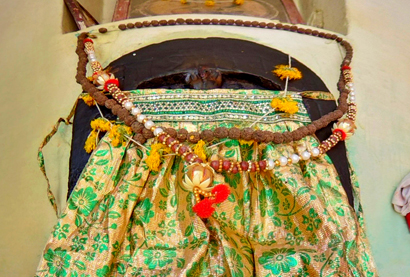 According to a story in Kashi Khand, Lord Vishnu is present in Kashi in eighteen forms, Hayagreeva Keshav is one among those. This form of Lord Vishnu is self-explanatory in its name. Haya (हय) means Horse and Greeva (ग्रीव) means Neck which means this form of Lord Vishnu resembles Horse (upper body i.e., face and neck). This form of Lord Vishnu is renowned as the God of Wisdom and blesses his devotees with the intelligence.
Best Time for Puja
Devotees can offer prayer at temple throughout the day.
Location of the Temple
Hayagreeva Keshav temple is located at B-3/25, Near Anandmayi Hospital, Bhadaini, Varanasi. Local conveyance is easily available to visit the temple.