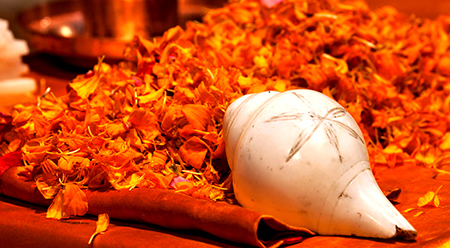 Pawan Path is a circuit of prominent temples in Varanasi with Kashi Vishwanath temple as the centre point. It includes 100+ prominent temples of the holy city which are still unexplored. This circuit has been developed with the aim to showcase such ancient temples and its mythological importance in order to promote the true colour of sacred city and epitome of rich Indian culture and faith that has been unveiled.
Varanasi, is a holy city situated on the west bank of the River Ganga and has a spiritual legacy that dates back to more than 3000 years. It is considered as important pilgrimage centre of India and reflects as authentic India for those visiting from outside the country. The aartis and the floating of earthern lamps over the water of Ganga in the evening is also an important element of the culture that reflects the true India.
"Kashi- the city of Moksh", provides immense opportunities for teerth yatras like Panchkroshi Yatra, Nav Gauri Yatra , Kashi Bhairav Yatra, Nav Durga Yatra, Dwadash Jyotirlinga Yatra, Dwadash Aditya Yatra, Kashi Mein Char Dham Yatra, Kashi Vishnu Yatra, Chappan Vinayak Yatra and Kashi Vishwanath darshan to seek benediction and spiritual peace by the darshan of various hindu dieties and get the punyafal of the pilgrimage. Many legends states that true devotees attain salvation by worshipping Lord Shiva who is believed to confer liberation from the bondages of maya and the inexorable entanglements of the world.
Last updated on November 28, 2020 at 3:48 pm
© 2020 Department of Tourism, Uttar Pradesh, India | All rights reserved.