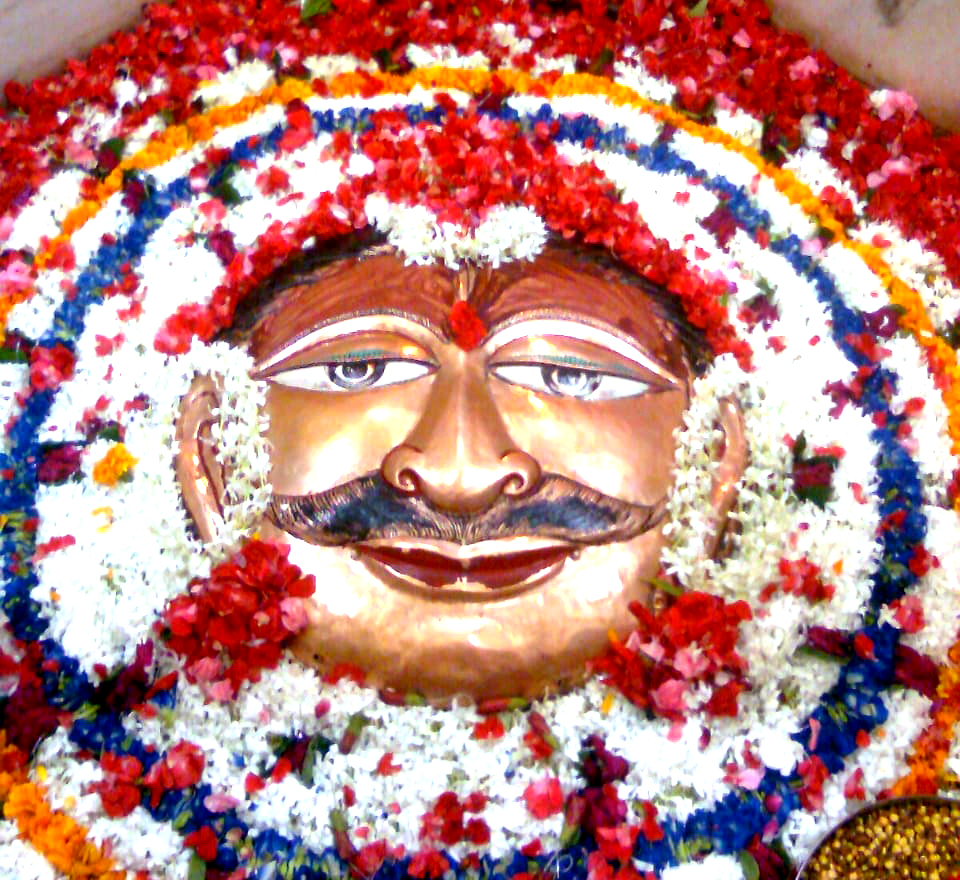 According to a story mentioned in Kashi Khand, once Devarshi Narad visited Dwarkapuri to meet all the sons of Lord Krishna. On his arrival, all the sons of Lord Krishna honoured Narad Muni. But, Saamb who was egoistic about his looks, did not respected Narad Muni and ridiculed him. Narad Muni told Lord Krishna regarding this behaviour shown by Saamb. Along with this, Narad Muni made Lord Krishna conscious regarding good looks of Saamb by telling him that by his good looks, Saamb can impress the ladies residing in palace and surroundings.
After departure of Narad Muni, Lord Krishna kept a deep day-night observation over Saamb but no faults could be revealed. Later, when Narad Muni again visited Dwarikapuri, he called Saamb, who was playing outside and asked him to aware Lord Krishna . Saamb knew that his father was sitting secluded with all the women, so he got confused whether he should go there or not. But at the same time, he also could not disobey the sage. So, he went to his father. As soon as Saamb entered in the private suite of Lord Krishna, Narad Muni followed him to the room. Presence of both Narad and Saamb made all the women embarrased alongwith Lord Krishna. Narad Muni explained this event to Lord Krishna in wrong way that due to charm of Saamb, all women present there were attracted to him. Hearing this, Lord Krishna became angry and cursed Saamb with leprosy. But when he came to know that Saamb was innocent, he suggested him to proceed to Kashi and perform penance while establishing an idol of Suryadev to get rid of the curse. Accordingly, Saamb proceeded to Kashi, made a Kund there and started penancing Suryadev and got rid of Leprosy. Since then, Suryadev is residing here as Saamb Aditya. As per the beliefs, worshipping Saamb Aditya on Sundays is a key to get relief from all kinds of incurable diseases.
Best Time for Puja
Temple remains open for worshipping from 6:30 AM till 01:00 PM and 07:00 P.M. to 9:00 P.M.
Location of the Temple
Saamb Aditya temple is located at D-51/90, Surya Kund in Varanasi. Local conveyance is easily available to visit the temple.