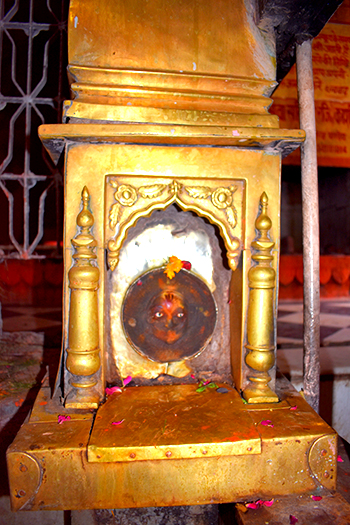 Based on a story described in Kashi Khand, in ancient times Suryadev established a Mahashivlinga namely Gabhasteeshwar along with idol of Bhagwati Mangla Gauri at Trailokya Vishrut Panchnad teerth and started worshipping them. After 1 lakh years of his tough penance, Lord Shiva and Goddess Parvati appeared in front of him . By his rigorous penance, Suryadev became too hot due to which entire universe started trembling as extreme level of heat was generated from Suryadev that affected various organisms. Lord Shiva pleased with his penance asked him to seek a boon. Then Suryadev started praising Lord Shiva and his better half Goddess Gauri . Lord Shiva and Goddess Gauri blessed Suryadev with various boons and since then Suryadev is established here and is popularly known as Mayukh Aditya. As per beliefs, devotees are freed from all sorts of diseases if they worship Mayukh Aditya and if they worship on Sundays, they does not have to face poverty in their lives.
Best Time for Puja
The temple remains open for worship from 05:00 AM to 01:00 PM and from 03:00 P.M. to 10:00 P.M. Aarti is performed here during evening.
Location of the Temple
Mayukh Aditya temple is located in Varanasi at K-24/34, at the pillar of Mangla Gauri Temple, Panch Ganga Ghat. Local conveyance is easily available to visit the temple.