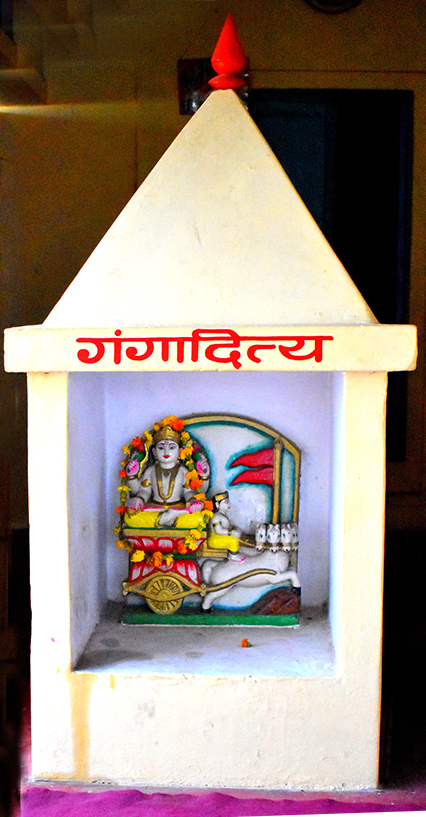 According to a story mentioned in Kashi Khand, when holy Ganga arrived in Varanasi, Suryadev reached there to praise Ganga. It is believed that since that day, he is established there and still praising Ganga. He is popularly known as Ganga Aditya here. According to beliefs, merely by darshan of Ganga Aditya, devotees can get rid of all their sins and diseases.
In ancient times, idol of Ganga Aditya was established at south of Agastya Kund along with idols of Ganga Keshav and Gangaji. But presently these three idols are established at Lalita Ghat.
Best Time for Puja
Temple remains open throughout the day for worshipping by devotees.
Location of the Temple
In Varanasi, Ganga Aditya temple is located at 1/68, below Nepali temple at Lalita Ghat.