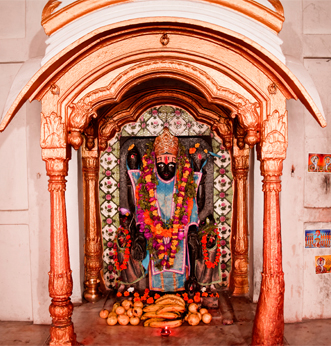 According to a story mentioned in Kashi Khand, once Suryadev was roaming in the sky, he saw Lord Vishnu worshipping. In a curiosity to know that universally worshipped Lord Vishnu is worshipping whom, Suryadev went closer to him. On asking, Adikeshav told Suryadev that in Varanasi, Lord Shiva is the only deity to be worshipped and Shri Keshav has also got his splendor from Lord Shiva only. By worshipping Lord Shiva, sins of hundreds of births can be washed away. On hearing this from Shri Keshav, Suryadev started performing penance by worshipping Shivalinga by assuming Adikeshav as his Guru. Since then, Lord Aditya is established here and popularly known by the name of Keshav Aditya. It is believed that by worshipping Keshav Aditya, devotees can get rid of all their sins.
Best Time for Puja
Temple remains open for worshipping by devotees from 6:00 A.M. till 12:00 noon and 4:00 P.M. to 10 P.M.
Location of the Temple
In Varanasi, Keshav Aditya temple is located at A-37/51, Aadi Keshav Temple, Raj Ghat . Local conveyance is easily available to visit the temple.