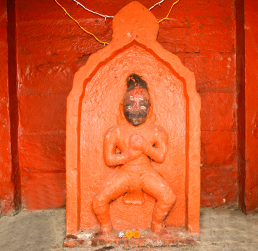 Lord Unmatt Bhairav is believed to help his devotees in controlling their harmful characters that may lead to negative impact. According to beliefs, he is the guardian of the West direction.
Best Time for Puja:-
Temple remains open for worship throughout the day.
Location of the Temple
Unmatt Bhairav Temple is located in the Panch Kroshi Marg at Deora Village, which is about 10 Kms. away from Varanasi.Local transport is available for the convenience of devotees.