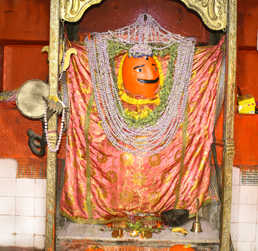 Lord Bheeshan Bhairav is believed to favor his devotees in getting relief from evil spirits and negative effects. He is believed to be the guardian of the North direction.
Best Time for Puja:-
Temple remains open for worship from 06.00 a.m. to 10.00 a.m. and from 06.00 p.m. to 08.00 p.m.
Location of the Temple
Bheeshan Bhairav Temple in Nakhhaas. This deity is also known as Bhoot Bhairav. Local transport is available for the convenience of devotees.