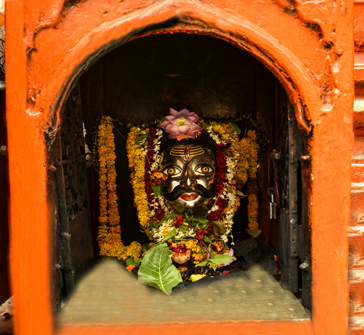 Lord Chand Bhairav is believed to provide his devotees an incredible energy that helps them in attaining success over their competitor. According to beliefs, he is the guardian of the South direction.
Best Time for Puja:-
Temple remains open for worship throughout the day.
Location Of The Temple
Chand Bhairav Termple is located in the premises of Kushmanda Durga Temple, next to the idol of Kali Mata. Local conveyance is easily available for the devotees.