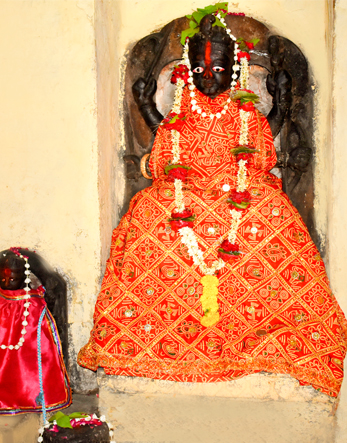 According to the 70th chapter of Kashi Khand, Sixth day of Vasantik Navratri belongs to Lalita Gauri. Lalita Gauri Temple is also known as Lalita Mata Temple situated on Lalita Ghat.
Lalitha Gauri protects the the area of Lalita Tirtha and defeats all the obstacles from the life of her devotees. By worshipping Lalita Gauri Everything becomes elegant.
Best Time For Puja:-
The temple also houses Kashi Devi and Bhagirath Devi idols. The temple is open from 05.00 a.m. to 09.00 a.m. and from 05.00 p.m. to 09.30 p.m. The timings may vary.
Ashwin Month, (Sept. Oct.) Krishna Paksha, Dwiteeya (2nd day after Poornima) is considered auspicious for performing special puja of Lalita Gauri.
Location of the Temple
Lalita Gauri temple is present at CK.1/67, Lalita Ghat.Local transport is available for the convenience of devotees, Nepali Pasupati Mandir is an important landmark.