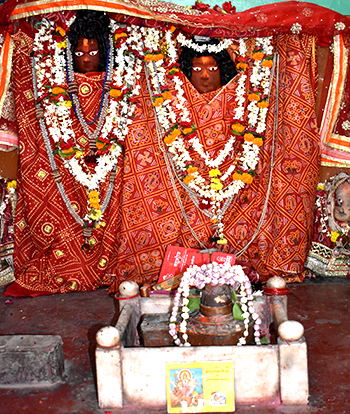 The third day of Vasantik Navratri is dedicated to the worship of Goddess Saubhagya Gauri form of Goddess Gauri. There is a special mention of worshipping this form of Goddess Gauri in religious scriptures. It is believed that by worshipping Goddess Saubhagya Gauri, devotees can attain all sorts of happiness and properity in their lives.
Best Time For Puja:-
Temple is open for worship from 06.00 a.m. to 11.00 a.m. and from 06.00 p.m. to 10.00 p.m. Timings are flexible. However devotees can worship throughout the day through the grill gate.
Location of the Temple
Saubhagya Gauri is located at Adi vishwanatrh Temple.