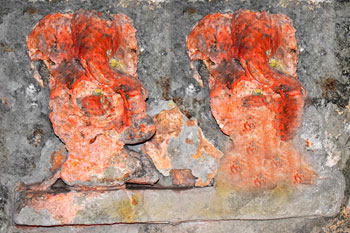 According to a saga in Kashi Khand, Sena Vinayak form of Shri Ganesha is a part of Ekadash Vinayak Yatra. It is believed that by worshiping Sena Vinayak, devotees will be blessed with innumerable strengths and victories. Devotees can offer prayer at temple throughout the day.
Best time for pooja
Temple remains open for worship throughout the day.
Location of the Temple
Temple is located opposite to flat no. CK 7/165 above the Sankata Ghat. Near Sankata Devi temple, Local transport is available for the convenience of devotees.