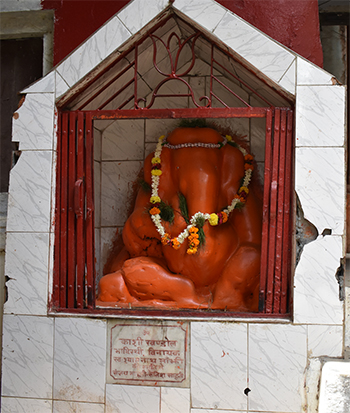 According to a saga in Kashi Khand, Bhageerath Vinayak form of Lord Ganesha is a part of Ekadash Vinayak Yatra. He is considered as Swayambhu and established here in baithak mudra.
Best time for puja
The place of worship remains open throughout the day.
Location of the Temple
Bhageerath Vinayak temple is located at Lalita Ghat near Trisandh Vinayak. Devotees can travel upto this place by Lalita ghat.