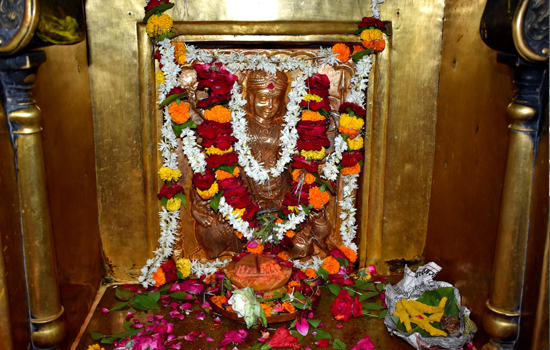 The sixth day of Shardiya Navratri is dedicated to the worship of sixth form of Goddess Durga that is Goddess Katyayani. It is believed that by worshipping this form of Goddess Durga, devotees are freed from all sorts of grief and fear. She is believed to radiate a supernatural energy. Goddess Katyayani is also known as Vikta Devi which is a well known Shakti Peeth.
Best Time For Puja:-
The temple is open for worship from 5.00 a.m. to 11.30 a.m. and from 12.30 p.m. to 9.30 p.m. Special Aarti is held in the temple from 7.00 p.m. to 8.30 p.m.
Location of the Temple
Katyayani Durga Temple is located in the premises of Atma Veereshwar Temple at CK-7/158, Scindia Ghat which is a famous locality in Varanasi. Local transport is available for the convenience of devotees.