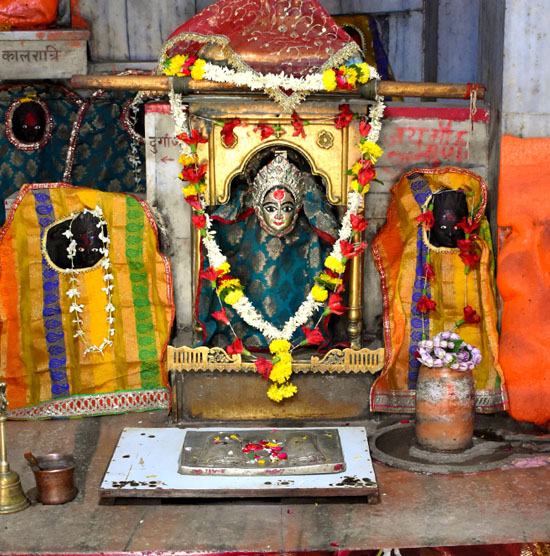 According to the 70th chapter of Kashi Khand, The third day of Shardiya Navratri is dedicated to the third form of Goddess Durga that is Goddess Chandraghanta. It is believed that by bathing in Chitra koop and worshipping Chandhghanta, no matter how many sins a devotee has committed, whether he has abandoned the path of faith, his name will never be mentioned in books of Chitragupta and he will not face Yamayatna.
Chandhangta Devi removes all the miseries of her devotees and they earn success very simply.
Best Time For Puja:-
Devotees specially worship this Goddess on the Navaratri falling in September/October. The temple remains open in the morning from 06.00 a.m. to 10.00 a.m. and from 6.00 p.m. to 08.00 p.m.
Location of the Temple
Chandraghanta Durga Temple is located at Chowk , Chandraghanta Gali in Varanasi. Local transport is available for the convenience of devotees.