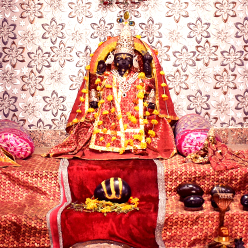 Dwarkadheesh temple located at Sankul Dhara Pokhra of Varanasi is a replica of Dwarkadheesh Dham situated at sea shore in Dwarka of Gujarat.
It is believed that by darshan at this temple located in Varanasi, devotees can obtain same punyafal as that from Dwarkadheesh Dham situated in Gujarat.
Location of the Temple
Dwarkadheesh Temple is located at Shakul Dhara Pokhra Varanasi. Local Transport is available for the convenience of Devotees.