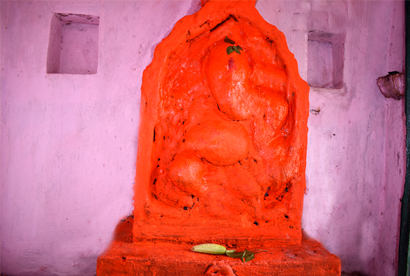 Based on a legend mentioned in Kashi Khand, the Uddand Vinayak form of Lord Ganesha is included in the Ashta Vinayak Yatra. This form of Lord Ganesha is located in the North-Western direction of Kashi, before 1 KM of Rameshwar temple. It is believed that by worshipping Uddand Vinayak, devotees get rid of obstacles of their lives.
Best Time for Puja
Temple remains open for the worship throughout the day.
Location of the Temple
Uddand Vinayak is located in Bhuili village about 1 km from Rameshwaram Temple which is the second halt between Bhimchandi and Rameshwaram temple in the Panchkroshi Parikrama route.