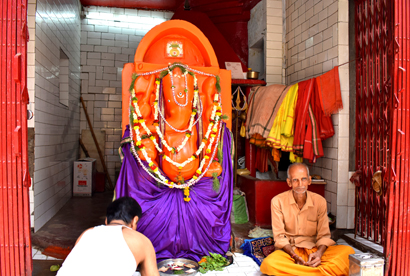 According to a saga described in Kashi Khand, Trisandhya Vinayak is included in the Ashta Pradhan Vinayak Yatra. Hindi Meaning of Trisandhya is referred to the three time zones of a day viz. Morning, Noon and Evening. "Tri" means three, "Sandhya" means "meeting" i.e. the universal synchronization.
Best Time for Puja
Temple remains open for worship from 5 am to 12 pm and 4 pm to 8 pm.
Location of the Temple
The temple is situated at Ck 1/40, Lahori Tola, Lalita Ghat. Local Conveyance is easily available for devotees.