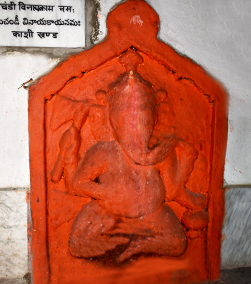 Based on a legend mentioned in Kashi Khand, the Chand Vinayak form of Lord Ganesha is included in the Ashta Vinayak Yatra. This form of Lord Ganesha is located in the south-west portion of Bhimchandi area. According to the beliefs, merely by darshan of Chand Vinayaka biggest fears of the devotees are removed. It is believed that if devotees worships Lord Ganesha and Goddess Chandi together then they are blessed with success and happiness.
Best time for puja
Temple remains open for worship throughout the day.
Location of the temple
Local Transport is available for the convenience of devotees.