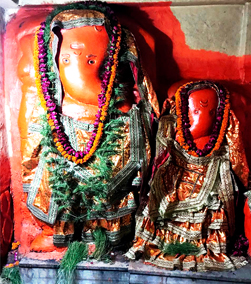 Based on a legend described in Kashi Khand, Ark Vinayak form of Lord Ganesha established in Kashi has been included in Ashta Vinayaka Yatra which is located at the confluence of River Ganga and Asi . According to the beliefs, devotees can attain prosperity, good results and peace by worshipping Ark Vinayak. It is also believed that by worshipping Ark Vinayak, all obstacles of devotees are removed and they are protected from all kinds of troubles. On the occasion of Guru Purnima , worshipping Ark Vinayak is of utmost importance.
Best Time for Puja
Worshipping here on Sundays holds special importance.
Location of the Temple
Ark Vinayak temple is located at 2/17, near Lolark Kund, Tulsi Ghat. Local transport is available for the convenience of devotees.